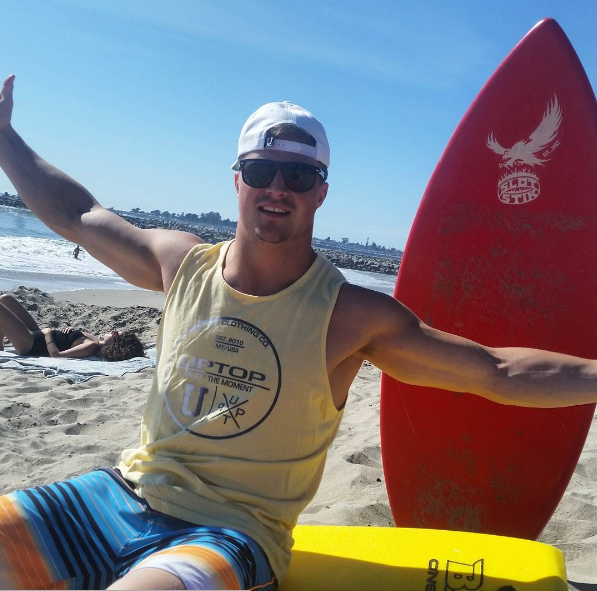 At UPTOP we believe in enjoying the moments that matter most. It's all about the adventure, the experience, and the great times along the way. Introducing UPTOP Legends, people who are best at "living in the moment" and showing the world what Team UpTop is all about. 
Jordan Tripp is currently a linebacker for the Seattle Seahawks. Growing up in Missoula, Tripp became part of a third generation football player for the University of Montana. He was named the Big Sky Conference Preseason Defensive MVP in 2013 and was also named a first-team FCS All-American by the Associated Press. Tripp started his NFL career by being signed to the Miami Dolphins in the fifth round of the 2014 NFL Draft. From there, he went to the Jacksonville Jaguars and earned his first career start on December 13th 2015. However, on September 5th of this year, Tripp headed closer to home as part of the Seattle Seahawks team. We can't wait to watch him dominate the NFL.
Something people might not know about you: I love to snowboard!
When you're not practicing for the NFL, where can we find you?: Find me at the ranch.
What's one of your wildest goals in life?: A goal is to always achieve my best.
How do you enjoy the moment?: Thank God for the moment, then go be great in that moment!
Do you have an original crew? What do you all have in common?: We all share Montana, Football, work ethic, toughness, and are not afraid to have a good time with one another. We are ENJOYING THE MOMENT.
Follow him on social media:
Instagram: jtripp37
Twitter: jtripp37