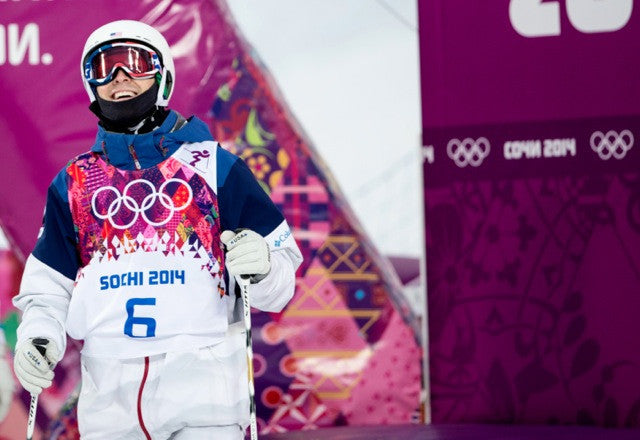 At UPTOP we believe in enjoying the moments that matter most. It's all about the adventure, the experience, and the great times along the way. Introducing UPTOP Legends, people who are best at "living in the moment" and showing the world what Team UPTOP is all about.

Brad is an Olympic competitor who grew up skiing at Lost Trail mountain outside of his hometown, Butte, Montana. He is also the brother of Bryon Wilson, who was an Olympic bronze medalist. Brad started skiing when he was just four years old and eventually joined the Lost Trail Freestyle team at eight years old. Brad has a glowing record in ski competitions, which started off in 2011 with a second-place ranking in the NorAm standings. Since then he has scored multiple World Cup podium finishes, three first-place medals at the U.S. Championships and a spot on the 2015 Winter Olympics Team.
Something people may not know about you: Most people don't know I am an artist on the side.
When you're not busy skiing, where can we find you?: Usually you can find me in Park City, Utah but I'm addicted to being outdoors and training so good luck finding me at home.
What's one of your wildest goals in life? My wildest goal was to compete in the Olympics. Now that has been completed, my wild goal is to win an Olympic Medal and win the World Cup Gran Prix.

How do you enjoy the moment?: I enjoy the moment by choosing to. The mindset of enjoying the moment when working hard for something you love is key to success.
Do you have an original crew? What do you all have in common?: My Butte Central guys from the class of '11! Although we've gone our different ways, we still have gone through a lot together.
Follow him on social media:
Instagram: wilsfreestyle
Twitter: @Wilsfreestyle