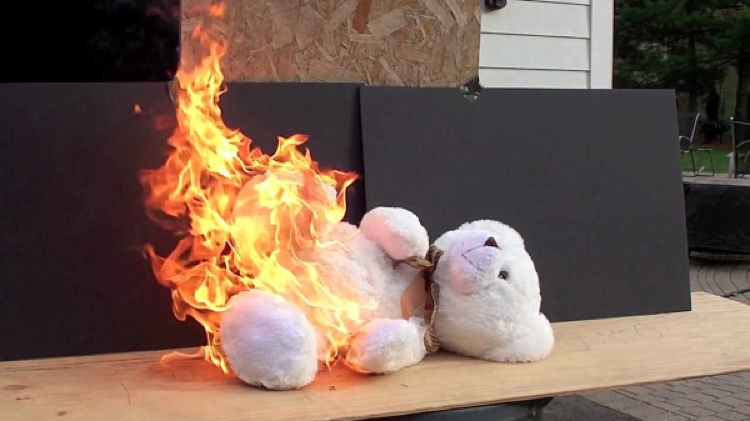 Bozeman is consistently ranked as one of the best cities in America by the likes of Outdoor Magazine and other online listicles. And who wouldn't love the outdoor fun loving culture? Crazy people that's who. Nestled into this picturesque mountain town resides some of the most passionate, die-hard and party-hard fans you'll ever meet. 
Do you consider yourself a die-hard fan? How many of these can you say, "Yup, that sounds like me."
You've Lit A Teddy Bear on Fire

It wasn't your proudest moment, and your little sister was actually pretty upset that you took her stuffed animal to the tailgate, but it happened. But, would you do it again? Probably.


The Prowl
(You know what this means, and you never miss it.)


You're Not Afraid of Bobcats
Most Montanans are afraid of seeing a bobcat in the wild. You? Not so much. It's unlikely the bobcat will distinguish you from any other dinner with a backpack on, but you firmly believe that your love for Bobcat football gets you a pass in the animal kingdom. Yup, you pass the fandom test.


It's Gold!
You've angrily corrected someone for calling the team colors blue and yellow. "Wrong! It's Gold! It's Gold! Blue and Gold!" You said just before the last person at the party left.


Gold Rush
Not a show on cable. Not why Helena exists, but because it's the day to celebrate wearing, well, gold. "When the Bobcats run onto the field and the entire stadium is filled with gold, it really fires up the team." If reading that sentence gave you chills. You might be a Bobcat fan.


Nostalgia

You appreciate the old helmet that has just a number. You cringe each time the logo is updated at all and you still have that throwback jacket you "scored" from a Billings thrift shop.


You've Been Cold. Really Cold.
December in Bozeman is balmy. Wait, did I say Balmy, I meant to say freezing. When the wind is ripping and the temperature is dropping, it's the perfect time for the wannabe and fair-weather fans to head for the hot-chocolate. Leaving behind the fanatics.


Your Griz Fan Jokes Cut Deep
You're yelling from a couple rows back. You're making sure the Griz fan is far enough past you before shouting. You yell to the guy in the Griz jersey from your car, but only after the light turns green. Yeah, it's not your proudest moment, but it doesn't keep you up at night and yelling at Griz fans is just so dang fun.


Brawl of the Wild
You've attended Brawl of the Wild in Missoula and proudly rocked Bobcat gear head to toe. You took some punishment but you stood tall and proud. Driving back to Bozeman you can hold your head high and say, "Yup, I'm a true fan."


Jersey = Casual Wear
It's April. A few months away from football season, but ya know what? It's a Bobcat football jersey kind of day. Just like yesterday.
Looking to gear up on your Bobcat Gear? Head to UPTOP's Bobcat Collection and choose some of our new apparel before it's gone!