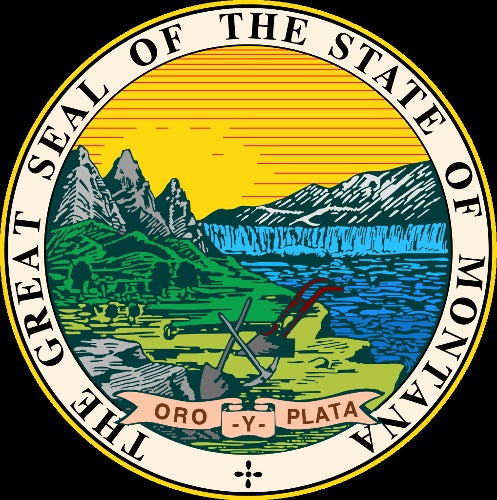 Home to avid outdoorsmen, professional athletes, famous writers, talented musicians and generations of people who thrive in the extreme, Montana is an inspiring place to live. At least three Montana cities have been named by Outside Magazine as the best towns in the United States (Missoula, Bozeman and Billings). Show off your legendary Montana pride with these t-shirts inspired by the Last Best Place.
Home to renowned blue ribbon trout streams, Montana is a mecca for fishermen. If you like fly rods, dirt roads and floating the river, this t-shirt is designed for you.
With untamed wilderness, millions of acres of public lands and nearly every huntable animal, Montana might be the best state in the lower 48 to hunt. If you're lucky enough to spend your mornings decked in camo deep in the Montana forests, show it off with this tee.
A powder day on Big Sky Mountain. A week trip along the Smith River. An afternoon ascending a peak in Glacier National Park. These are Montana Moments.
It's called the Last Best State for a reason. There is nothing that beats the beauty, people and overall epicness of our state. Truly, Montana trumps everything.
You aren't a true Montanan unless you've pledged your loyalty (life) to one of the major college teams in the state. If you bleed maroon and recognize that no matter the stats, UM is the best, the G-R-I-Z tee or tank needs to be a staple in your wardrobe
If the image of a maroon grizzly bear makes you sick, you must be a bobcat fan. While flinging insults toward the competition at the famous Brawl of the Wild, show off your devotion with one of these tees.  
Butte pride is a thing of legend and an inspiration for the entire Butte vs. Everybody and Paddy's Day collections. With a booming Irish population stemming from Irish immigration to Butte in the 19th and 20th centuries, the shamrock has become a symbol for the weathered city and the infamous St. Patrick's Day party.
Life is about the adventure, the experience and the great times along the way. In Montana, with our wide-open spaces, astonishing peaks and pristine streams, it's hard not to enjoy the moment.
One of the only states in the lower 48 with a thriving Grizzly population, the impressive animal serves as a symbol for the entire western half of the state. If you've ever stumbled upon a griz while hiking in
Montana's great outdoors
, or have relished in the fact that you
haven't
run into one, this tee is for you. 
With everything that makes Montana, well, Montana why live anywhere else?