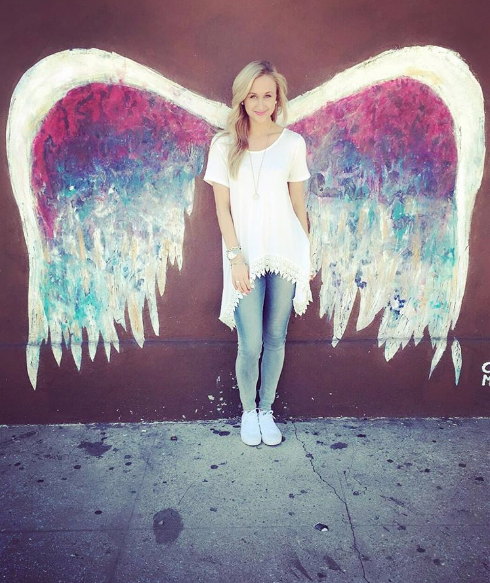 At UPTOP we believe in enjoying the moments that matter most. It's all about the adventure, the experience, and the great times along the way. Introducing UPTOP Legends, people who are best at "living in the moment" and showing the world what Team UPTOP is all about. 
Julia Pohlman has been a cheerleader for the Indianapolis Colts since 2011. She was born and raised in Ohio, she graduated with a Masters Degree in Sports Administration from Ball State University. Not having much of a background in dance or cheer, Julia thought she was crazy for auditioning for the Colts and didn't expect to even make the team. After the first round of auditions, Julia went back and would practice for hours in her living room and recorded herself in order to make improvements. She's come a long way since then becoming a Pro Bowl Cheerleader and a team captain five years later!
Something people may not know about you: I love to waterski.
When you're not busy cheerleading, where can we find you?: Near some type of water, usually the pool or the lake.
How do you enjoy the moment?: By constantly being present in every moment and surrounding myself with friends and family anytime I can!
Do you have an original crew? What do you all have in common?: I have a solid core group of friends that I met through Colts Cheerleading - we have all moved on but still remain very close to this day.
Follow her on social media:
Instagram: julialpohlman
Twitter: jlpohlman