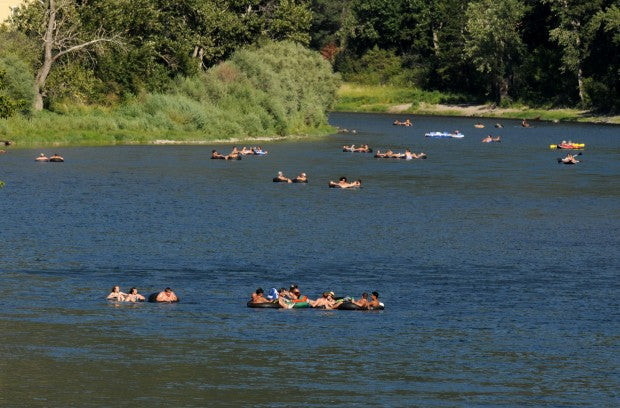 Floating the river is synonymous with summertime in Montana. Not only does it help you beat the heat, but you get to experience the natural beauty of the Treasure State while spending an afternoon lazing about with friends.
But a peaceful afternoon can quickly turn into a stressful nightmare if you jump into your tube unprepared. This summer do it right with our ultimate river floating checklist.
Here's what you need for the perfect float:
A tube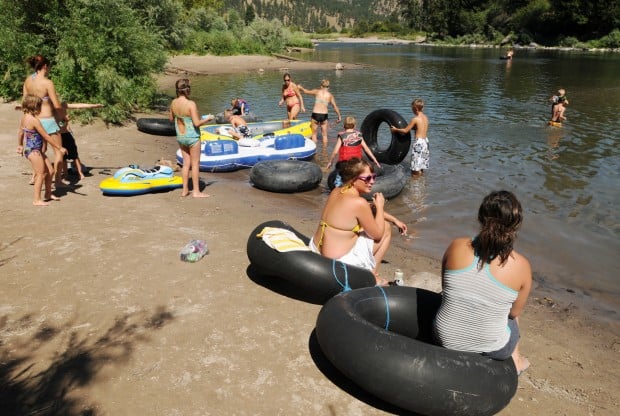 Well, obviously. But the type of tube you choose differentiates between a decent experience and an epic one. We suggest you opt for one on the fancier end of the spectrum — with drink coasters, room for friend or two and your dog (see tip #9).
Drinks  
Don't hit the river without a drink in hand. Hard lemonade is a floating favorite. Something about the hot, dry air and refreshing, cool water heightens the deliciousness of what usually is a mediocre drink.
If fruitiness isn't your style, cracking open a can of beer on the river is a treat to be revered. Just be sure to bring aluminum cans, not glass bottles.
Floating coolers
At the very-least a mesh bag with a drawstring. Nothing is worse than watching your Summer Honey float into the abyss. Trust us.
Rope
Unless you secretly hate your friends, you'll want to keep your tubes together as you descend the rapids and traverse the twists and turns. No man gets left behind.
Great hat
You won't notice how cooked you're getting until you're off the river. By then it's far too late. Hello awkward sunglasses burn.
Sunscreen
Flaky, peeling skin is not sexy. Skin lathered white with sunscreen isn't either, but it's the best of two evils.
Two cars
You need one to drive you to the beginning of your float and another to pick you up at the end of it. Seems like common sense. But that doesn't stop dozens of poor souls from making this mistake every single summer.
Chacos
You're likely to lose your sandals and likely to cut up bare feet on sharp, slippery rocks as you climb in and out of the river. Chacos solve all of the above. Though, you will get those crazy tan lines.
A dog
Everything is more fun with a dog. Need I say more?
A waterproof speaker
The perfect way to add a soundtrack to your float. Just don't be "those guys" — watch your volume and keep the Justin Beiber to a minimum.
A fishing rod
Montana rivers are known for their fishing. Don't miss the opportunity — bring along your fishing gear. This is especially true if you own a raft, but also true if you're willing to stop on the bank of a good spot and practice your cast for a few hours.
Don't bring your phone
Sure, telling you what not to bring is the opposite of what we intended for this guide, but we couldn't in good conscience neglect to say that you shouldn't bring your phone. While floating the river is full of Instagrammable moments, here at UpTop we believe in living in the moment. Put away your phone and enjoy your float. Afterall, that's what summer is all about.
See you out there!