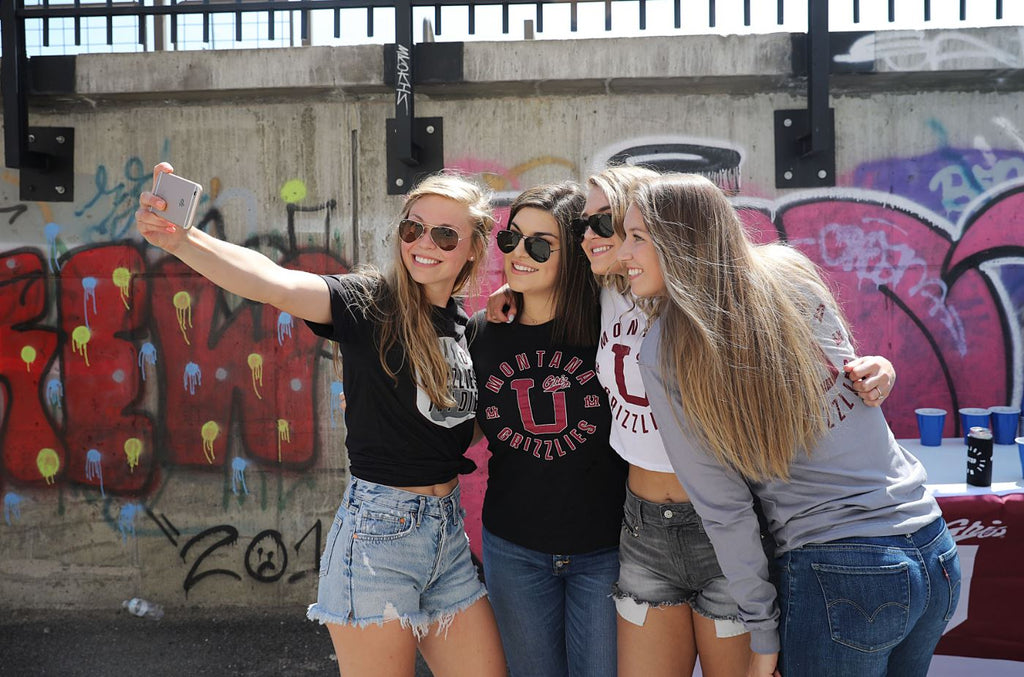 As summer turns to fall, the days of lake trips, barbeques and easy living are coming to a close. But for states heavy on colleges like Montana, the change of seasons signals the return of college football.
The Last Best Place boasts a number of great public colleges across the state. From Grizzlies Missoula to the 'Cats in Bozeman and Diggers out of Butte, football is the college sport to watch - no matter the weather. Every Montana resident knows how volatile Mother Nature can be. When it comes to fall, we know to expect the unexpected. Come rain, snow, sun, or even ash, college football games carry on regardless - and so do its fans. 
With the return of our beloved teams to the gridiron, this article serves to help those better prepare for the types of games we inevitably will endure this season.

Late Summer Games
Ah, late summer football. The perfect game-day weather. With temperatures upwards of 85 degrees, these games are the best for tailgating, showing off your school pride and getting in as much sunshine as you can before winter hits. Keep cool with the classic tank and shorts look or show off your school pride with our new Griz, Bobcat, and Digger hats. These sunny day games often allow for the party to be an all-day affair. Have fun and remember to keep hydrated!

Late Fall and Winter Games
For some of us, these games come a lot sooner than desired. Yet, the end of fall often brings us the bitter cold that has you wishing for the snow. Bundled up in many layers, you can expect to trade your hats for beanies and keep warm next to patio heaters. Try switching up your drink routine and keep your hands warm with a hot beverage. Whether it's snowing a little or a lot, you can count on fans on showing up. Just don't forget your gloves, hats and scarves!

Early Kick-off Games
Two words: Breakfast Tailgate. Give yourself a reason to wake up early and start the day with a big breakfast to keep yourself energized for the big game. Gather up the crew, break out the champagne with OJ and cook a feast worthy of a champion. Even the grumpiest of anti-morning fans can't turn down a good breakfast. Squeeze in a few games of pong or cornhole before leaving for the game and make sure to dress appropriately. Fall mornings can be brisk, but can quickly warm up by game time. Prepare for fall temperature changes by repping school gear on both your jacket and t-shirt.

Evening Games
These are the games everyone looks forward to the most. There's something about the bright lights illuminating the field under a night sky that really brings out the energy in a crowd. With kick-off times starting usually around 7 pm, you can expect chilly weather to endure for the next few hours. Rock your school pride during the many daytime tailgates you will swing by, but pack warm clothes for the night. Last but not least, bouncing from tailgate to tailgate can make it easy to forget things. Be ready for anything and consider keeping your essentials on you in our new hip pack. 

The crew at UPTOP wishes you all the best of luck to your teams this fall! Check out our college gear and be sure to give us a shout out for a chance to be featured on our Facebook and Instagram pages.